Strenght Training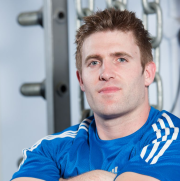 Hi everyone,
This week, I'm writing this from the UK! I've come back to my second home for a short time (10 days in total) to catch up with all my special people in England and Wales. It's about the only holiday time I'll get this year because as soon as I get home, I'm co-presenting the Phase I and II of the Athlete's Performance mentorship in Melbourne and immediately following that, it's the start of our pre-season!
You'll remember from last week that I said that I was going to write about stretching. It's certainly something that I believe in (and need to do more of, if I'm honest) but I'm strategic in the way I place it into athletic programmes.
I hold to the theory that we need to be able to move well in order to function well. I like to see people that are able to move one part of their body independent to everything else. We see people run into problems when, for instance, they cannot rotate their hips without their whole spine following suit. Sometimes this is a motor control issue (their brains simply haven't worked out how to activate the programme that dissociates the movements) but sometimes this is because the muscles have insufficient length to be able to allow independent joint movement. If someone's hamstrings are so tight that they cannot dissociate hip movement from spinal flexion, we have a problem.

I think there is a danger, however, of people just stretching without strengthening. In my view, a long but weak muscle is one that is unable to perform well and also more susceptible to injury. This is why studies have shown that simply stretching following injury does not reduce recurrence rates, whereas specific strengthening work can.

Once we have gained some extra 'length' in the muscles, we need to make sure that we can control that length and extra joint range of motion. I put the word 'length' in inverted commas because there is some disagreement in the literature about what stretching actually does. Some believe that stretching stimulates extra sarcomeres (muscle cells) to be laid down in series, giving the muscle extra length, whereas others dispute this, saying that stretching reduces the 'tone' of the muscle, essentially meaning that it is more 'relaxed'. Whichever way, I really believe that having joint and muscle flexibility is an important aspect of athleticism, so long as appropriate motor control is evident and muscle strength is maintained.

The research also seems to suggest that dynamic but controlled stretching is best before training and that static stretching may in fact increase the rate of muscle injury if it is performed prior to ballistic athletic activity. Any static stretching I do, therefore, is performed after training or during a dedicated flexibility session. These stretching sessions involve long, sustained holds that are counted, not by seconds but by numbers of breaths. There is certainly a strong link between relaxed and observed breathing, and muscle tone. It makes sense to emphasise this when stretching.
Next piece will be written on the plane heading back to Australia and in it I'll discuss training in the middle aged athlete.
Remember, you can follow me on twitter @DavidGJoyce where I try to regularly post interesting articles and other morsels from the world of sports science and sports medicine.

Til' next week,
Stay robust, amigos!

David Joyce
David is the Head of Athletic Performance at Emirates Western Force in the Southern Hemisphere's Super Rugby Competition. He holds Masters degrees in both Sports Physiotherapy and Strength and Conditioning and lectures in Sports Physiotherapy at the University of Bath (UK) and in Exercise Science (S+C) at Edith Cowan University (Australia).
---

Brendan Chaplin's Video of the week
Hi folks,
How have you been this last week? It's been a hectic one for me as all of our athletes are back into training for the winter block. As a result the gym has gone from reasonably quiet to jam packed every day!! And also it's been the launch week for my new video collection BUILDING MMA ATHLETES VIDEO which has meant that I'm super busy in all areas! But busy is good isn't it?
Anyway, with our winter training block in mind I wanted to share a few clips of key exercises that I've been using with our sports teams and athletes in pre season and throughout the year.
The thing is, the number 1 goal for my S&C programmes is not to improve speed, agility or strength. On the contrary, it's to keep athletes healthy and injury free. Now there's some grey area here, as the best way to prevent a tissue from being damaged is to make it stronger. But we need to make sure that the movement patterns required are being strengthened in the correct way.
So squats and deadlifts are CRITICAL exercises for making people stronger (you remember the videos I showed you a few weeks ago right?), but we also need to be strong and stable on 1 leg. It's very rare in sport or life that we are stood in the squat position with both feet on the floor.

Enter single leg training.
And this week I have what I'm calling the single leg solution for you!

The first clip is explosive step-ups. A single leg power exercise that gets those muscle fibres firing and developing serious power:

Click here for Explosive Step-Ups

You've got a posterior chain single leg exercise in the single leg stiff legged deadlift:

Click here for One Leg Stiff Leg Deadlifts

And 2 lunge variations, the first of which is a lateral lunge with an explosive push off:

Click here for Lateral Lunges With Explosive Push Off
The second is a simple reverse lunge:

Reverse Lunges

So you've got some single leg power and 3 strength movements. I would recommend incorporating these exercises into your training programmes alongside those critical strength exercises I mentioned earlier. 3-4 sets of 6-8 reps each leg on a couple of these movements in each sessions across the week and your programme will be nicely balanced.

Make sure you get the range and start off light to keep your form.

Next week I have a choice for you. I have another single leg exercise that I want to share with you thats well worth including in your programme, OR I can show you some sessions that I've used with my athletes to give you some inspiration in your training. Let me know which you'd like to see and I'll make it happen.
Click here to add your choice

Good luck with your training,
Brendan.


Brendan Chaplin MSc ASCC CSCS
Performance Coach, Athletes Unlimited
Brendan is a Performance Enhancement Specialist and has worked with athletes and governing bodies such as the RFU, British Tennis, Leeds Metropolitan University, England Golf, England Netball, GB Judo and many more.
---

Book of the Week
| | |
| --- | --- |
| | |
This week: Training for Stretching for Sporting Success

Ask most athletes "what are the keys to sporting success and achieving peak performance levels?", and the chances are you'll get more or less the same answers: speed, strength, muscle-building, endurance and the 'mental' side of preparation to name a few.

But ask any serious elite level athletes, coaches or trainers the same question, and they'll give you the same answers – with TWO crucial extra factors…

Stretching and flexibility…

While stretching is vitally important, and the resulting increase in flexibility can mean the difference between poor performance or injury and setting a personal best, the wrong type of stretching at the wrong time can actually reduce the amount of force your muscles are able to generate.

That's why we've produced this exclusive book called 'Stretching for Sporting Sucess', an easy to use guide which provides simple stretching strategies and techniques you can implement into your daily life, information provided in a simple to follow format ideal for all ability levels – at a price anyone can afford.

Now there's a reliable source of proven, practical and pain-free tips, techniques and advice you can use to develop effective stretching programmes to help you avoid crippling injuries and boost your performance levels – when you need it most…

Click here to read more about Stretching for Sporting Success
---

Your Local Community
How can I improve my stamina?

A fantastic answer (and training plan) from Peak Performance member, Squish86, 'There are lots of running drills that can improve your stamina but playing soccer will also achieve this. I would recommend that you never substitute actually playing with running, just remember to work hard for your team mates and you will soon feel the benefits.'

Read the full training plan here
Targetting a body weight with weight training
'Hi, I compete in Karate tournaments and have decided to hit the weights to increase my speed (acceleration) and power for next season. Is there some way of working out what weight I need to be lifting to get my body weight to 84kg? I guess it depends on a lot factors like amount of body fat compared to muscle mass but I'm just after a general idea. Thanks in advance! -Patrick'

Any ideas?
Exercising after a long break

Whats the consensus regarding a 55 year old male heavyweight returning to rowing training after a 5 year break.
Are all the old PBs gone forever or do I have a chance of clawing them back ?

Whats your experience been in relation to returning to training? .
---
Articles and Downloads
Olympic Gold Medal Winners' Training Tips
http://www.pponline.co.uk/encyc/olympic-gold-medal-winners-training-tips-39622
An Olympic gold medal is the pinnacle of sporting achievement; they don't come easy (well, maybe for Usain Bolt, but he is superbly conditioned as well as talented). Any athlete who lowers their head to receive one is the epitome of peak performance. Over the years I have had the privilege to talk with many Olympic champions and in the following Seb Coe, Cathy Freeman, James Cracknell and Steve Trapmore's comments provide unique insight into what it takes to step on to the top of the podium.
Sports psychology: the theory of the decision training model in sport
http://www.pponline.co.uk/encyc/sports-psychology-the-theory-of-the-decision-training-model-in-sport-42359
Effective decision making in sport is vital. Nick Grantham explores a system of coaching in sport that brings the science of how we think, or cognition, to the fore in sport preparation.
Upgrade to Peak Performance Premium
Peak Performance is the leading source of information on sports science, training and research. Upgrade now to be the first to hear of top level scientific discoveries, revolutionary training techniques and performance enhancing workouts.
Join Peak Performance Gold Today and Claim Your FREE SPECIAL REPORT: The Top 15 Resistance Exercises for Optimal Strength, Speed and Endurance.
Tell me more about becoming a Premium Member for just $1.97.
---
See also:
»
Newer topics:
»
Older topics:
»
Race Modeling
Track and Field race Modeling by USATF Master Coach Tony Veney
»
Race Modeling
Track and Field race Modeling by USATF Master Coach Tony Veney
See also:
»
Newer topics:
»
Older topics:
»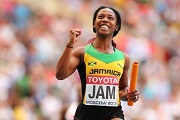 Shelly-Ann Fraser-Pryce's -- 15 Min. NTC Intervall-Training
specific strength exercises by Shelly-Ann Fraser-Pryce
»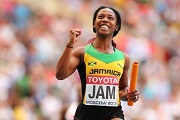 Shelly-Ann Fraser-Pryce's -- 15 Min. NTC Intervall-Training
specific strength exercises by Shelly-Ann Fraser-Pryce
See also:
»
Newer topics:
»
Older topics:
»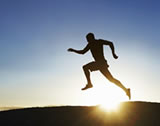 6 ways to Improve an Athlete's Resiliency
Our end performances are determined by our physical and mental approach
»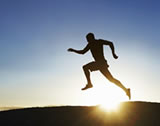 6 ways to Improve an Athlete's Resiliency
Our end performances are determined by our physical and mental approach
See also:
»
Newer topics:
»
Older topics:
»

Mechanics of speed
You should file this topic and dig it out and study it on a regular basis. If you understand the content then you can take steps with the help of your coach to be a much faster runner
»

Mechanics of speed
You should file this topic and dig it out and study it on a regular basis. If you understand the content then you can take steps with the help of your coach to be a much faster runner
---